Bulk 15 Oz White Ceramic Sublimation Mugs - Set of 36 - Ideal for Personalization & Gifts - Strong Stoneware Build - Commercial Grade Quality - Compatible with Mug Press or Mug Wrap - Perfect for Customized Printing
Bulk 15 Oz White Ceramic Sublimation Mugs - Set of 36 - Ideal for Personalization & Gifts - Strong Stoneware Build - Commercial Grade Quality - Compatible with Mug Press or Mug Wrap - Perfect for Customized Printing
By:Admin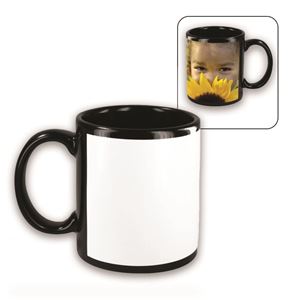 Are you looking for the perfect canvas to showcase your creativity and personal touch? Look no further than the 15oz Sublimation Mug Blank, a commercial-grade, durable, and high-quality ceramic coffee mug crafted specifically for sublimation printing. With a case of 36 mugs, you'll never run out of opportunities to create unique and personalized gifts, promotional items, or even just your own custom coffee mug collection.

What sets this sublimation mug apart from others on the market is its fine-quality stoneware material. Stoneware is known for its exceptional durability and ability to retain heat, making it perfect for hot beverages like coffee, tea, or hot chocolate. The mug's white color provides a clean and timeless canvas for your designs, ensuring that every print stands out and catches the eye.

Whether you're a professional print shop owner or an enthusiastic DIYer, the 15oz Sublimation Mug Blank is designed with your needs in mind. This mug is compatible with both a mug press and a sublimation mug wrap, giving you the flexibility to choose the method that works best for you. The removable brand name allows you to add your own personal touch without any distractions, putting your designs front and center.

But what exactly is sublimation printing and why is it the ideal choice for customizing mugs? Sublimation is a printing technique that uses extreme heat and pressure to infuse dyes into a specially coated surface. This process creates a permanent image with vibrant colors and exceptional fade resistance. Sublimation printing ensures that your designs won't peel, crack, or fade over time, guaranteeing long-lasting beauty for years to come.

When it comes to promotional items or gifts, personalized mugs are always a hit. Whether you're creating a unique keepsake for a loved one or designing branded mugs for a corporate event, the 15oz Sublimation Mug Blank offers endless possibilities. Add a name, a special message, or even a full-color photo to make each mug one-of-a-kind. With a case of 36 mugs, you'll be able to share your creativity with friends, family, and customers, all while promoting your brand or simply expressing yourself.

In today's digital age, it's becoming increasingly important to stand out from the crowd and make a lasting impression. With the 15oz Sublimation Mug Blank, you have the opportunity to do just that. The large size of the mug allows for a spacious canvas, giving your designs the room they need to truly shine. Whether you're a talented graphic designer or someone with a knack for witty slogans or puns, this mug will be your new favorite medium for self-expression.

In addition to its aesthetic appeal and creative potential, the 15oz Sublimation Mug Blank is also remarkably practical. Its commercial-grade stoneware material ensures that it can withstand everyday use, including microwave and dishwasher safe. Your designs won't fade or deteriorate, even after countless adventures in the kitchen or office.

In conclusion, if you're in search of a durable, high-quality, and versatile canvas for your sublimation printing needs, look no further than the 15oz Sublimation Mug Blank. With its commercial-grade stoneware material, fine quality sublimation capabilities, and compatibility with both a mug press and a sublimation mug wrap, this mug offers endless possibilities for customization. Whether you're an experienced print shop owner or a DIY enthusiast, this mug will allow you to showcase your creativity and personal touch like never before. Order a case of 36 mugs today and start making lasting impressions with your unique designs!